This post may have affiliate links. If you click one of these links and make a purchase, we will be paid a commission at no additional cost to you.
Trying to find flowers that start with the letter p? Here are a ton of options.
For gardeners there are so many choices of flowers to plant that sometimes it's hard to know where to start looking.
You can choose to find flowers in several different ways. Planting the ones you are familiar with or ones you come across that you would love to add to your garden. Looking for flowers by color or by letter.
If you are wanting to find flowers by letter, we've rounded up all the flowers beginning with p and included some of the reasons they are so great.
Flowers that start with the P
Painted Daisy
If you are looking to fill up a spot that gets full sun, try these painted daisies. They are a very unique annual flower with rings around the petals. You should directly sow these seeds into the area you'd like them planted.
Painted Tongue
Painted tongue is an annual flower that has many bright colors such as red, pink, and yellow.
These flowers are perfect for an area that gets full sun. You can plant the seed via direct sow or inside and then transplant them outside.
Pansies
I think almost everyone has heard of a pansy. Pansy flower come in a variety of bright colors and have cute, delicate flowers. They will do well in a sunny area of your garden.
Pansies are an excellent choice to grow in containers or you can grow them directly in the ground.
Paper Daisy
Paper daisies are an easy to grow, annual flower. These flowers are perfect for the full sun areas in your garden.
These are similar to a daisy flower that have a yellow center and are surrounded by papery like petals in colors of red, pink, yellow, white, and orange.
Paperwhites
If you love daffodils, you'll love paperwhites, which are a member of the daffodil family.
Paperwhites bulbs are really easy to grow. You can grow them outside in the soil or in containers, they can also be grown indoors.
Pasque Flower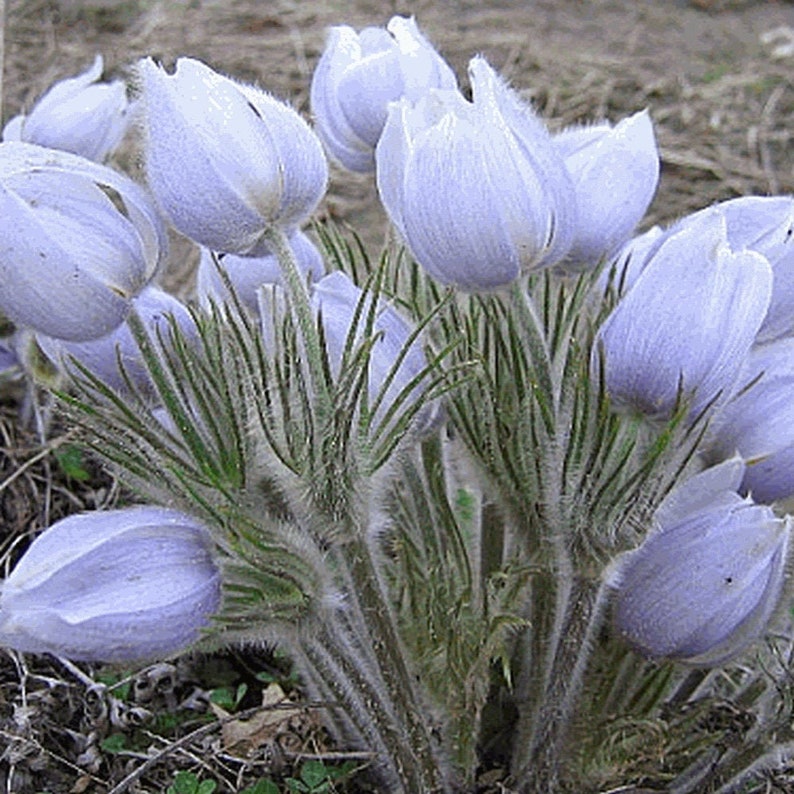 Pasque flowers are definitely not a flower you see everyday. This perennial flower comes in shades of blue or periwinkle, although sometimes they have more of a silvery purple color.
Passion Fruit Vine aka Passion Flower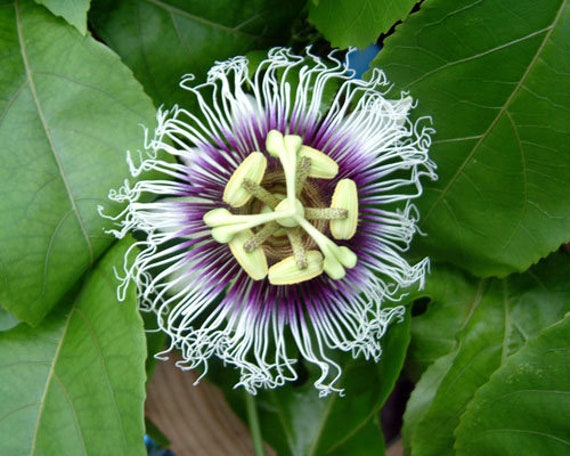 Passion flower grows unique purple flowers that mature into passionfruit, a wonderful edible fruit.
It grows in tropical locations, although many gardeners grow passion flower in their gardens.
Pennyroyal
If you're looking for a medicinal herb for your garden, Pennyroyal is a great one to add.
It is great for keeping bugs away.
You can also use it in teas as well as in your cooking.
Penstemon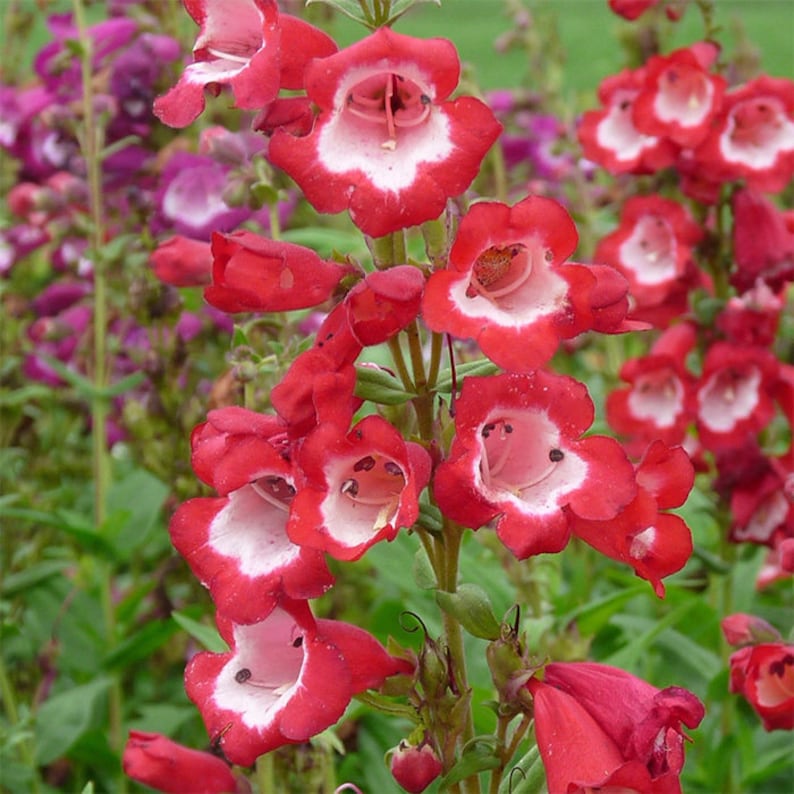 Penstemon flowers bloom in a wide array of beautiful colors such as purple, blue, white, red, and pink color.
They are commonly called beard-tongue. You'll want to plant these flowers in a sunny area.
Peony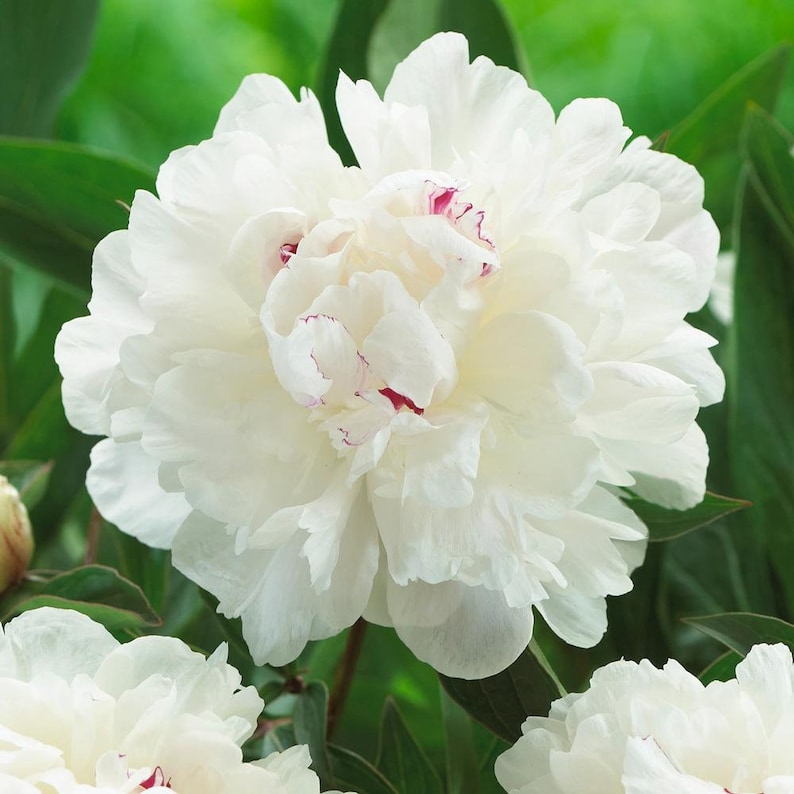 I think the Peony is one of the most popular flowers. This beautiful flower comes in a variety of colors such as pinks, white, and reds.
This perennial plant is known for the sweet scent of it's flowers and is quite fragrant.
Periwinkle
Periwinkle is an easy to grow perennial that has small, delicate looking flowers in colors of purple, pink, red, and white. If you have poor soil, this may be a good choice for you.
Persian Buttercup
The Persian buttercups are a popular choice for their brightly hued flowers. The tall stems and long vase life make them a great addition to gardens.
They flowers come in a range of colors from pink through yellow-orange.
Peruvian Lily
Peruvian lilies are very beautiful flowers that bloom during the summer. It comes in beautiful colors like yellow, oranges, purples, pinks, and more.
The plant has many small trumpet-like flowers and are quite fragrant. Perfect for a cut flower garden.
Petunia
Petunia flowers come in a wide variety of colors, although the blooms are most commonly pink or purple. They thrive during warm weather months, blooming throughout summer.
The trumpet shaped, bright flowers attract hummingbirds and butterflies. So, if you are wanting to attract these to your garden, petunias are a great choice for planting.
Phacelia
Phacelia flowers are a great addition to any garden. They mainly come in blues and purple/violet colors and are another great flower for attracting beneficial insects such as honeybees.
They will bloom in spring to summer and should be planted in a sunny area.
Phlomis
Phlomis is also knows as hardy Jerusalem sage has very delicate, pretty flowers. It's a very hardy plant that doesn't require a lot of water. This is another great plant for attracting bees and butterflies.
Phlox
The phlox plant is a perennial and hardy flower. It typically grows two to five feet tall and thrives in full sun. They produce large, colorful blooms that come in shades of purple, pink, orange, and white. Phlox can added to front flower beds, landscapes and are great in cottage gardens.
Pincushion Flower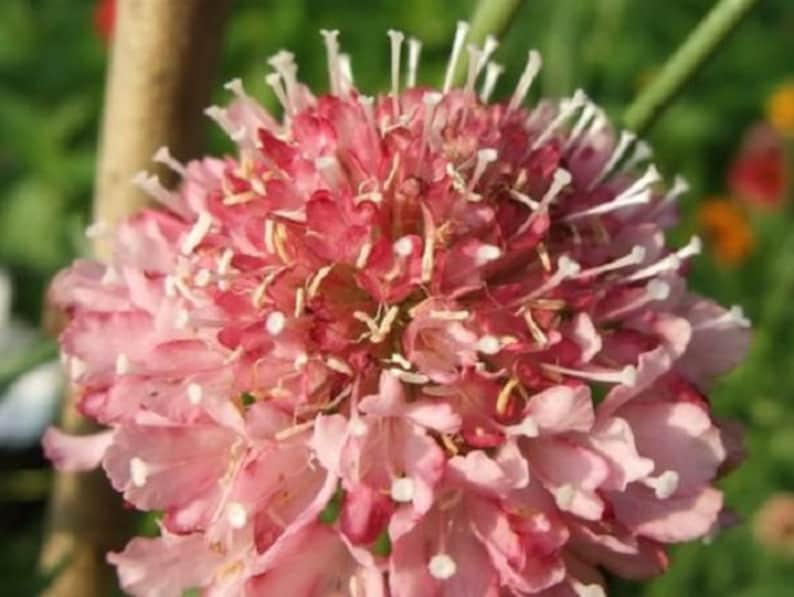 Pincushion flowers is yet another wonderful flower to add to your garden to attract bees and butterflies. You'll find the flowers come in blue, purple, white, and pink.
If you like a lot of color in your garden, these are a great choice as they will bloom throughout summer and even into fall.
Plumeria Flower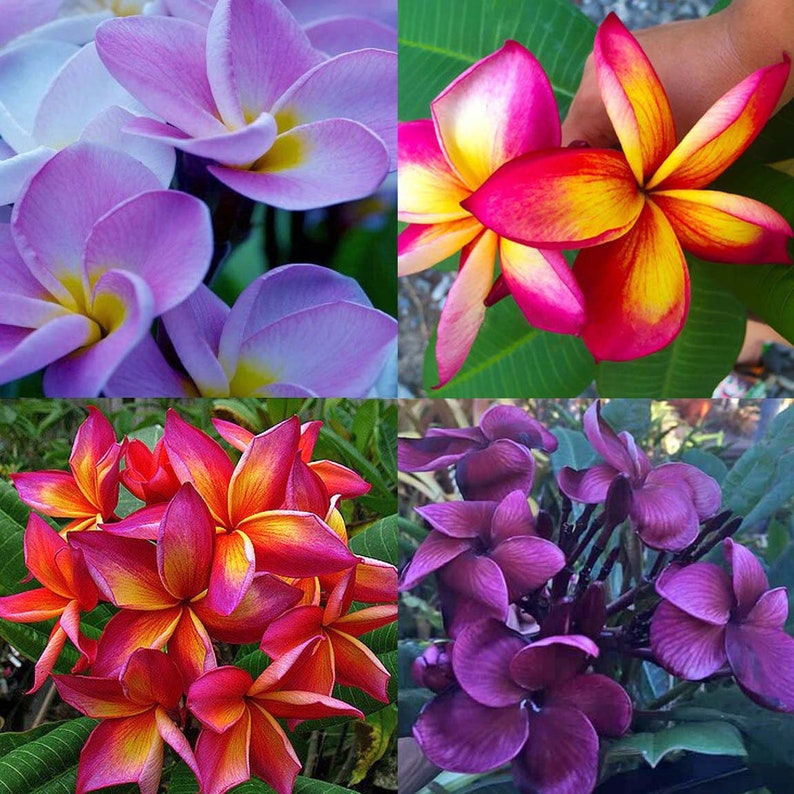 I love plumeria flowers. They have a strong lovely, sweet scent and are such a beautiful flower. These beautiful flowers come in a variety of colors from white, yellow, pinks, and oranges.
Poppies
The poppy flower is so bright and pretty with their large, open flowers.
There are many varieties of poppies, with over 120 different species. Depending on which variety of poppy you are interested in, it can be an annual or a perennial.
They do well in well-draining soil and full sun.
Portulaca/Moss Ross
If you are looking for a groundcover, you may want to consider portulaca or moss ross. This low growing plant has bright, beautiful flowers in colors of red, pink, purple, white, and orange. They grow well in sunny areas.
Pot Marigold
Another popular flowering plant that start with p is pot marigold.
This marigold has orange flowers that is sure to brighten your flower beds. These flowers are hardy and great a great plant for repelling mosquitoes. They make an excellent companion plant for tomatoes as they are known for keeping away tomato hornworms and other tomato pests.
Primrose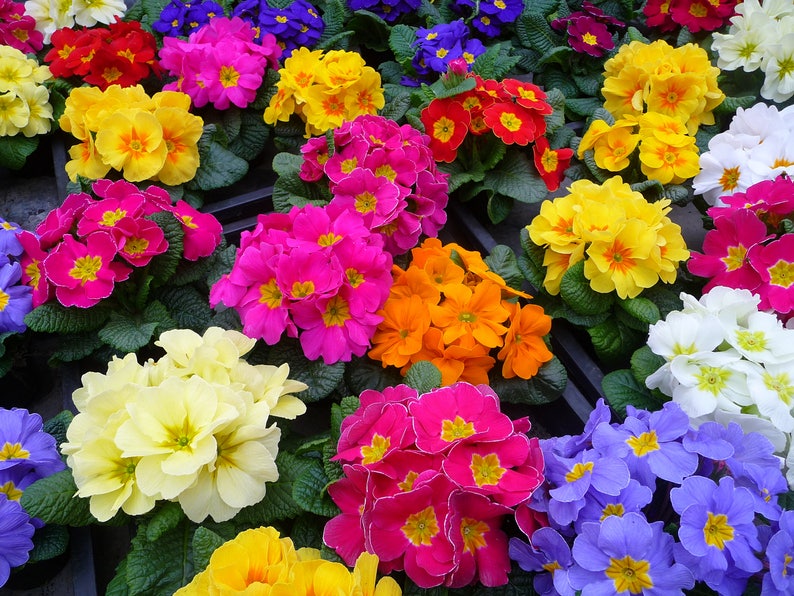 If you are looking for something low growing to plant in front of taller plants, primroses might be what you want. These dainty plants have flowers in almost any color you could want – from hues of oranges, yellow and white to pink, red and purple. They do well in partial shade areas.
Ptilotus
Looking for something that will start a conversation? Try planting a ptilotus. It is a very unique plant that depending on the variety can grow as an annual or perennial. The flowers can be described as almost looking like a bottle brush on the end of the plant stem. They come in pink, white, and blue flowers.
Purple Coneflower
I think almost everyone is at least slightly familiar with the purple coneflower, which is also known as Echinacea purpurea. This plant produces purple flowers that open wide when in bloom. The middle of the flower is quite high and cone shaped.
Final Thoughts about Flowers that Start with P
I hope you found some plants that start with the letter p. Do you have a favorite flower that starts with P that I didn't cover? Let me know in the comments below.
Make sure to "PIN IT" for later!
Other flower ideas
Flowers that Start with H
Beautiful Green Flowers for Your Yard and Garden
Amazing Easy to Grow Flowers
Must Have Flowers that Bloom at Night
Flowers that Mean Friendship
Flowers that Look Like Roses