This post may have affiliate links. If you click one of these links and make a purchase, we will be paid a commission at no additional cost to you.
Find the best pots for African violets to help make watering and care of these indoor houseplants a bit easier.
The adorably fuzzy petals and small structure make African violets a popular choice among gardeners. But caring for African violets is a little more complicated than other plant varieties.
In addition to needing plenty of indirect sunlight throughout the day, African violets also require a specific amount of water to flourish.
African Violets prefer soil that is moist. It should never be soggy. If they receive too much water, this gorgeous houseplant will become susceptible to Root Rot, Crown Rot, Pythium, and other diseases that are deadly to flowers.
Watering from the bottom is the best way to water your African Violets. If watering from the top there is a chance the leaves will become spotted. Spotted leaves can not be removed as this is a form of necrosis. To water from the bottom of the plant, set your planter in a container of water long enough for the soil to get moist.
Self-watering devices are available for those that are concerned about watering their violets incorrectly. These devices eliminate the need to worry about a fungal disease that causes your pretty violets to rot.
One consideration that you may wish to make when purchasing a pot for your African Violets is a self-watering pot. This makes it very easy to care for your beauties and you will never need to worry about overwatering them.
When looking for a pot or container for your African Violets, make sure it is large enough. If you plant your flowers in a pot that is too small, the roots will not develop properly. This will cause them to become rootbound, which will not promote new growth.
Keep in mind that it is advised to repot your African Violets at least twice per year. Some may need to be repotted more than this. This method is called "Potting Up". You move your plant to a larger pot, using fresh soil.
Something that is really important if using a self watering pot for African violets is to use soil that is high in perlite, such as the African Violet self watering potting soil that violetshowcase sells.
One of the best ways to ensure your African violets look amazing year round is to plant them in the correct pot. These 12 pots are the best pots for African violets.
How to Find the Best Pots for African Violets
Finding the perfect pot for your violets can be a little tricky. Since your violets need moist soil on a regular basis, you'll need to find a pot with great drainage to ensure the soil doesn't get too wet or dry each day.
When picking the best pot for your African violets, it's best to stick to three pot varieties:
Self-watering pots. These handy pots feature a water reservoir at the bottom of the pot that evenly distributes water the plant as it needs it.
Plastic pots with saucers. If you plan to plant your African violet in a plastic pot, choosing one with a saucer on the bottom is essential. The saucer will allow your pot to drain more evenly, ensuring your violets don't get over-watered.
Ceramic pots. The porous construction of ceramic pots make them a great choice for African violets. Choose a ceramic pot with a saucer for maximum drainage.
Best African Violet Pots
These houseplant pots are great options for planting your African violets:
Self Watering African Violet Pot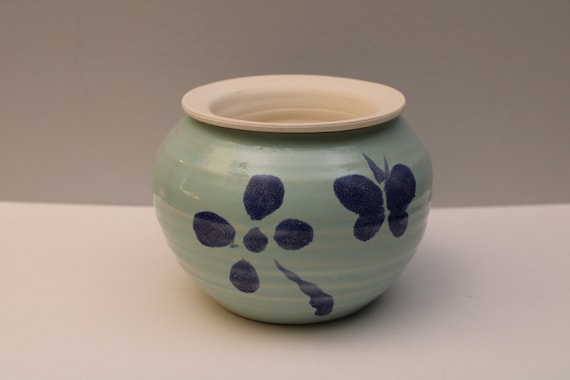 Make sure your violets have plenty of water all the time with this self watering African violet planter.
Featuring a double-layer design, this planter allows access to water to be stored in the bottom of the pot, ensuring that your flowers get only the water they need each day.
Ceramic Flower Pot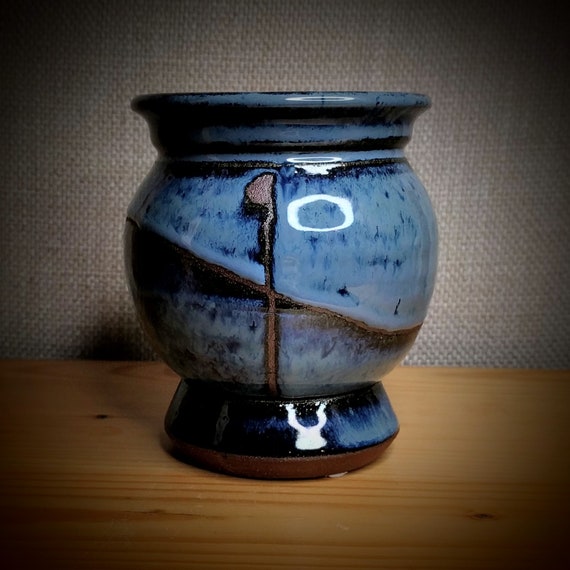 You'll love this handcrafted ceramic flower pots. And your African violets will love the drainage at the bottom of the pots!
Self Watering Planter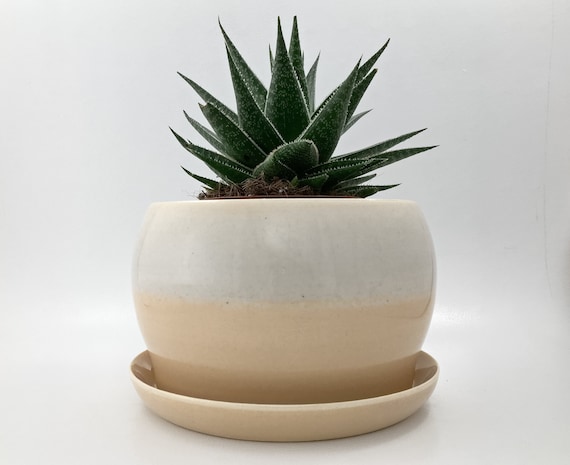 This simple, but beautiful self-watering pot is perfect for African violets.
The water stored in the bottom of the planter provides a continuous supply of water to the flower. That means there's no need to worry if you forget to water your flowers!
Resin Glazed Planter with Drainage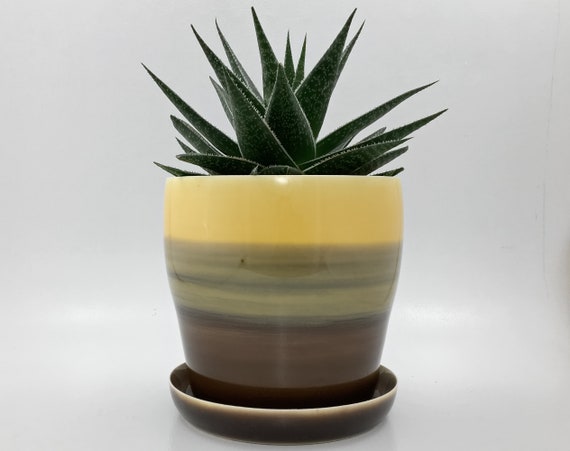 Keep from overwatering your African violets by planting them in a ceramic pot with drainage. This planter features drainage holes in the bottom of the pot, along with a bottom tray, to ensure your plants stay hydrated without soaking the soil.
Decorative Self-Watering Pot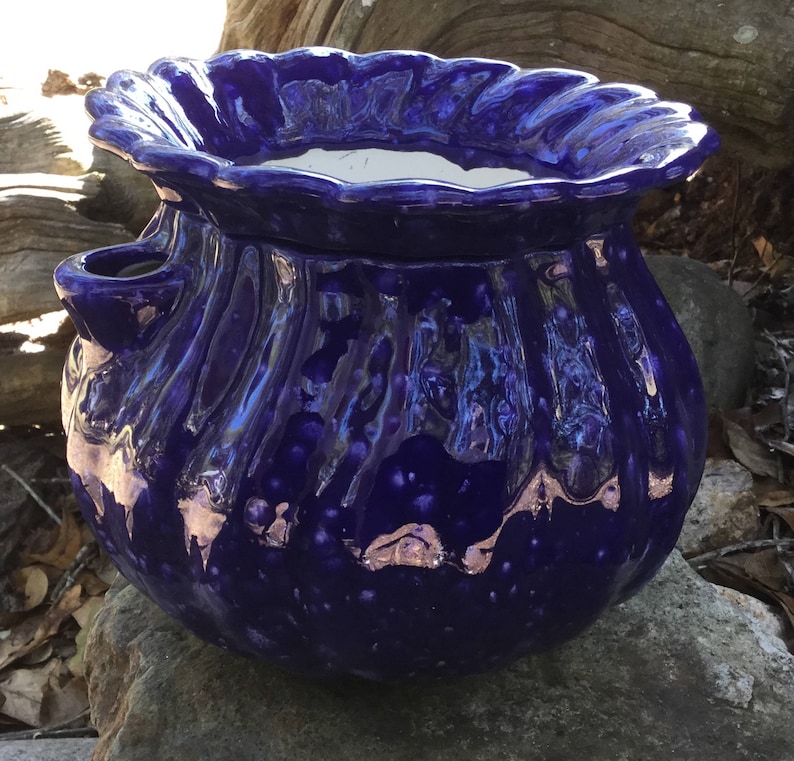 Add a little bit of style to your African violets with this decorative self-watering pot.
The lower water reservoir of this stylish pot sits below the flower pot. There is a watering hole in the bottom pot, so adding water is easy.
Ceramic Pot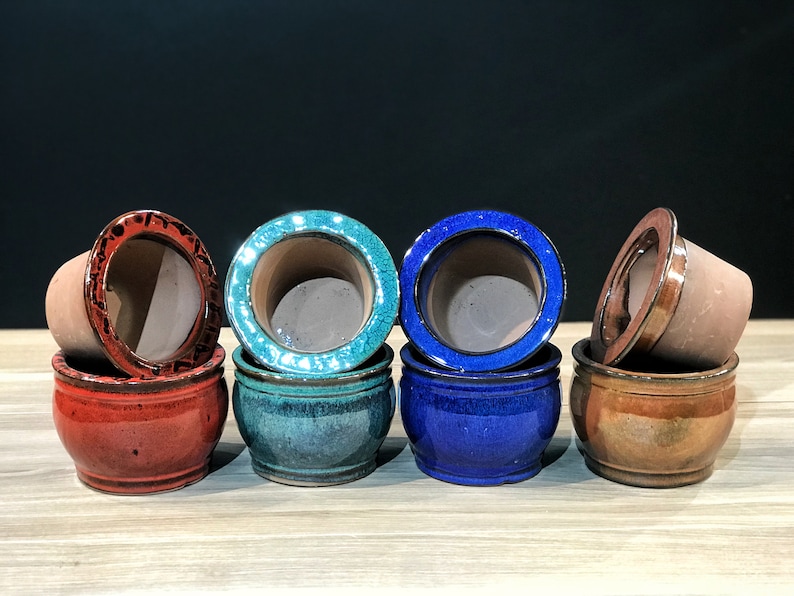 Featuring an inner pot, Ceramic African Violet Pot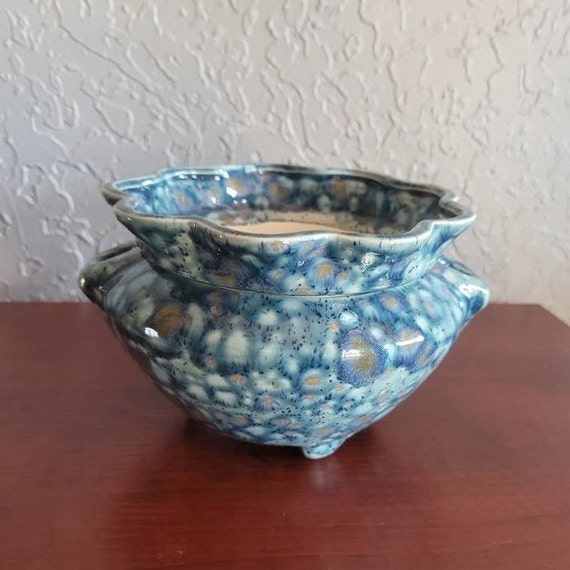 This pot definitely stands out with it's many shades of blue.

It is handmade and is actually two pieces. An inner pot with an unglazed bottom so it will wick the water from the outer pot. The outer pot also has a hole to add water to. This self-watering pot is great for an African Violet..
Injectable Self-Watering Pot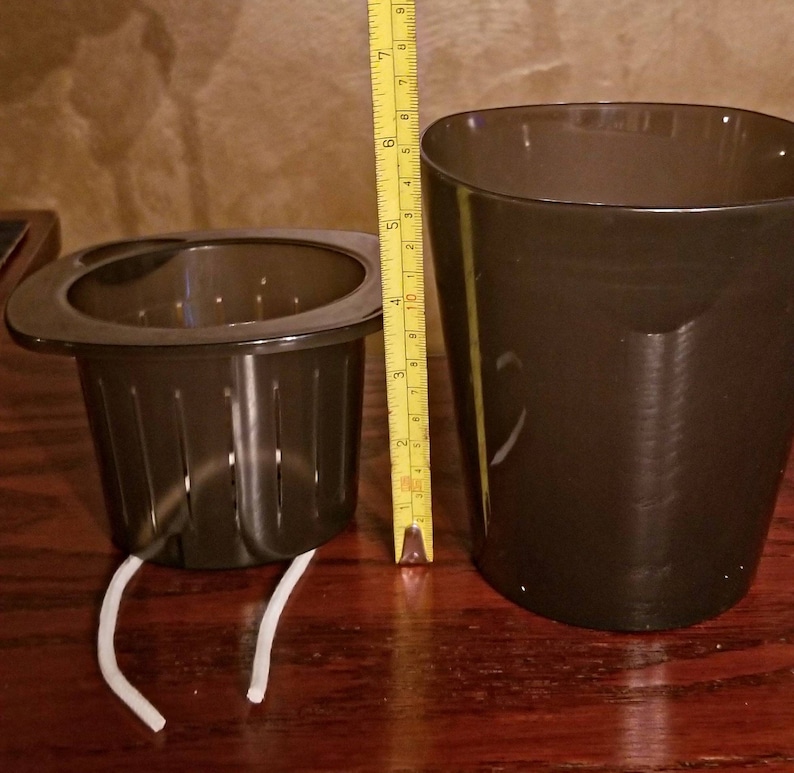 Some self-watering pots are difficult to know when the water in the reservoir needs refilling, but this semi-translucent pot makes it easy to see if you need to water.
Square Self-Watering Pot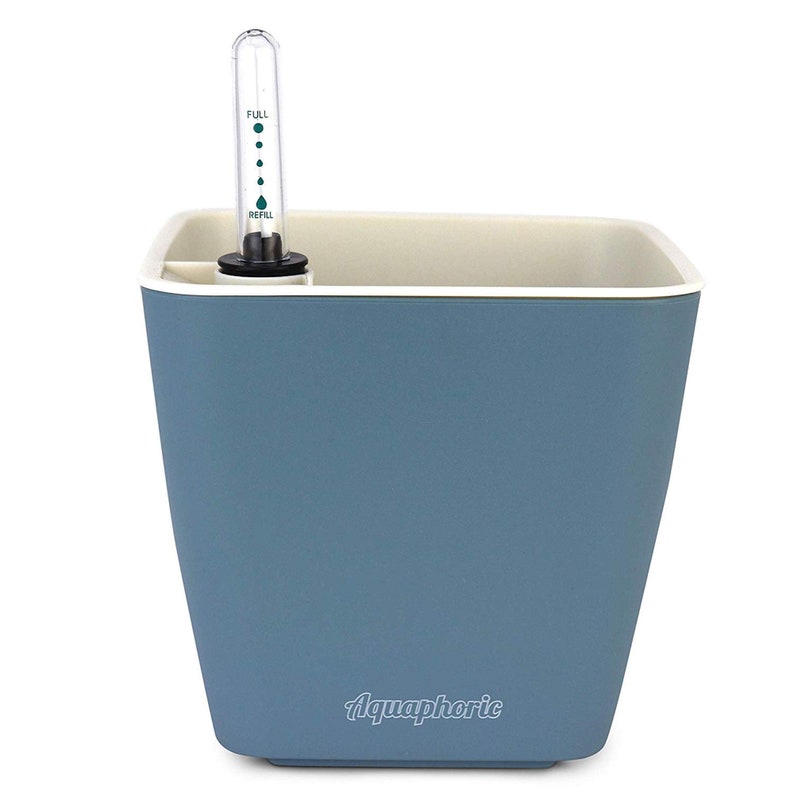 Another simple way to ensure your African violets have enough water inside their pot is to use one of these square self watering planters. This pot comes in multiple colors such as blue, gray, white, purple, and more.

There is a water gauge in the corner, so you'll easily know when it's time to add more water.
Rustic Glazed Ceramic Pot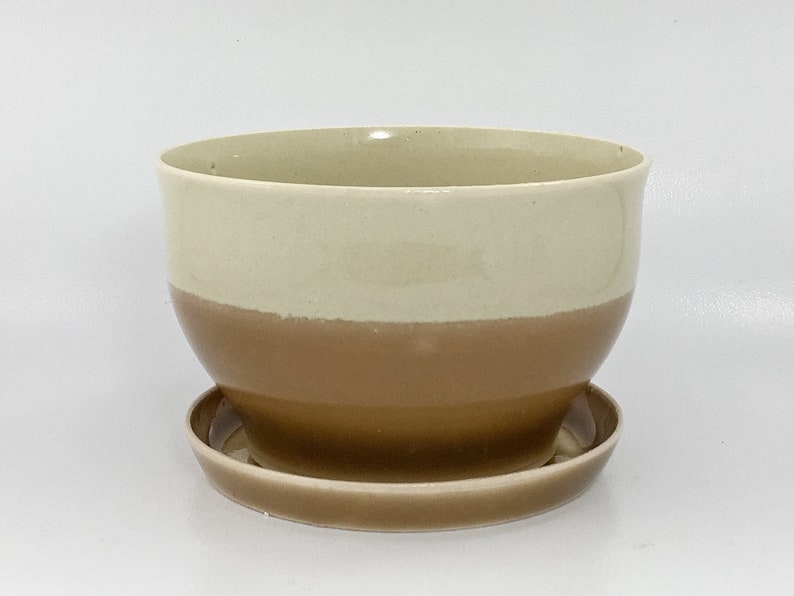 Add some rustic style to your African violets with this beautiful rustic glazed ceramic pot. The pot itself is decorated with a drip design and a rich glaze, creating a rustic look.

The pot also features two levels of drainage for your violets, including a drainage hole at the bottom of the pot and a drainage tray to catch excess water.
Wicking Ceramic Pot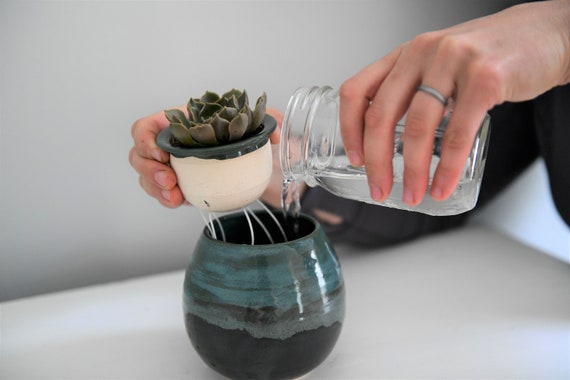 Combine the benefits of a self-watering pot with those offered by a ceramic pot with this ceramic self-watering pot. This beautiful planter features an inner pot and outer pot that wicks the water into the inner pot. It creates a self-watering planter that will look amazing inside your home!
Oyama Pots
I have heard so many good things about the Oyama pots for African violets.

There are a few different designs, so check out the different styles here.

They are a self-watering pot with an inner and outer pot.

I hope you find the best African Violet pot for your plant! Choosing the right pot will help these cute plants thrive!