This post may have affiliate links. If you click one of these links and make a purchase, we will be paid a commission at no additional cost to you.
Groot planters are such a fun way to add character to your plants.
If you're a Guardian of the Galaxy fan, you probably love all things Groot!
Adding Groot décor throughout your home is a great way to add your favorite character to any room of your house. These 14 adorable Groot planters are a fun way to add some Groot décor to your home. And they serve double duty by being an adorable way to display your favorite flowers, too!
Adorable Groot Planters
Concrete Groot Planter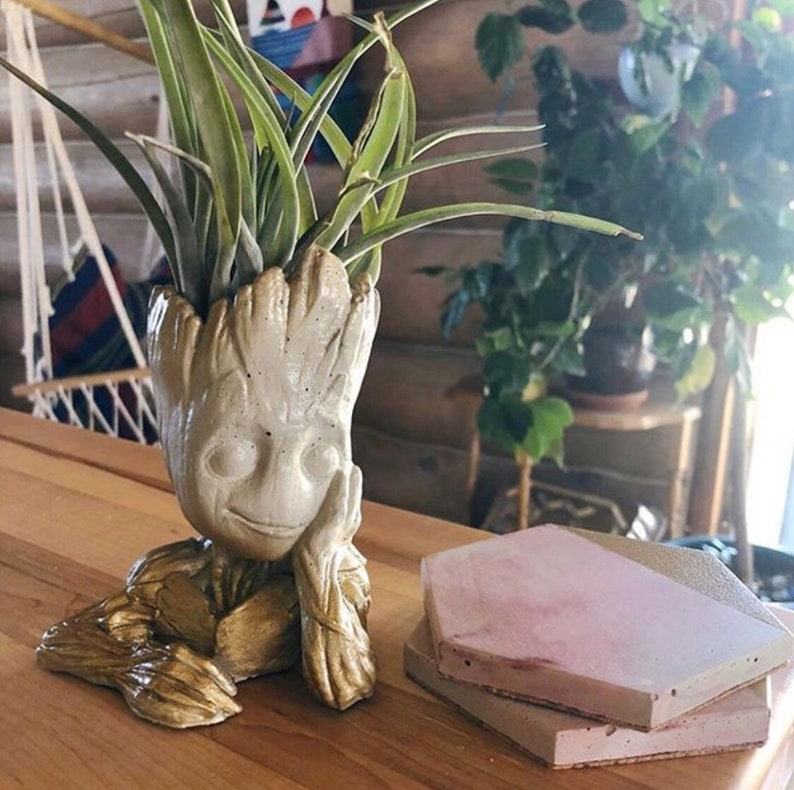 Add some style to your home with this handmade concrete Groot planter.
Its large size makes it great for displaying larger houseplants. And its unique style is sure to make a statement in any room of your home.
Each concrete planter is made to order, which means no two planters are alike. You can choose a natural concrete look or add color to your planter to ensure it blends with the rest of your home's décor.
Groot Air Plant Holder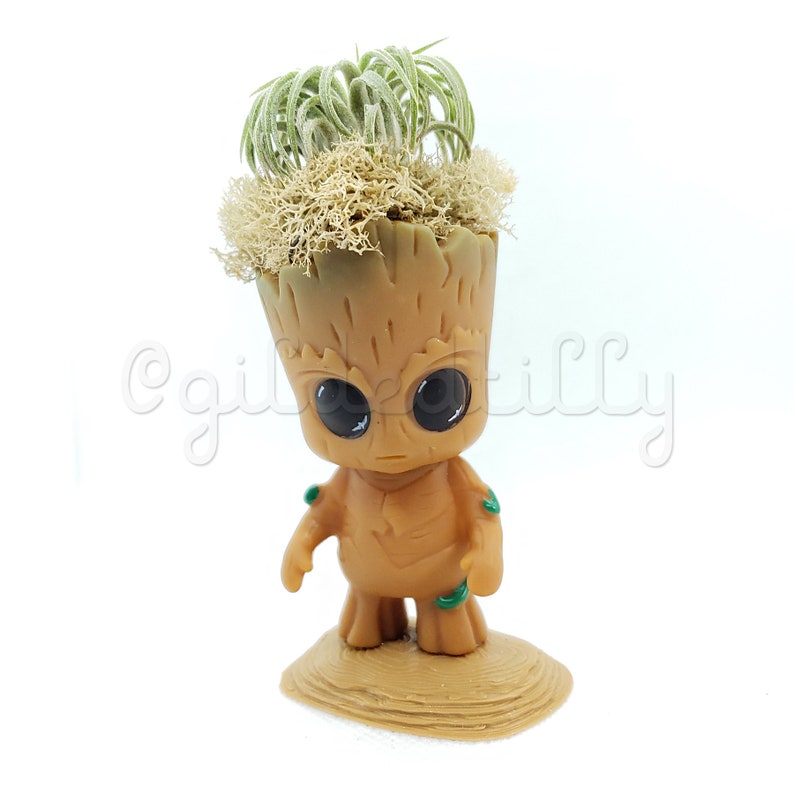 Purify your home's air with the help of Groot!
This cute Groot air plant holder is a great way to display your houseplant.
The cute design with big black eyes is a nod to the loveable Guardians of the Galaxy character. And since each pot is handmade, you can be sure your Groot planter will be one of a kind.
Metal Groot Planter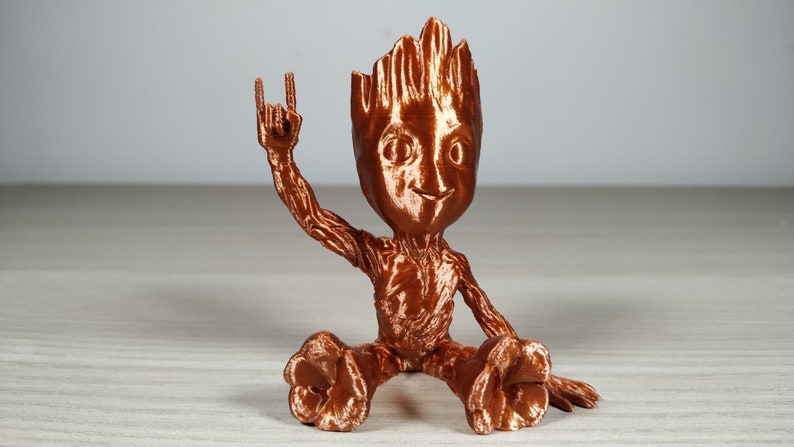 While most Groot planters are all the same style and color, sometimes you want something different!
This cool metal-look Groot planter is a unique way to display your houseplants.
Each pot is constructed of eco-friendly plastic, so it's safe for plants and will stay rust-free after watering your plants. But the finish gives this fun planter a metal look.
When purchasing you can choose between shiny copper or metal grey for your planter – both color choices create a metal-like look on the exterior of the planter, adding a modern touch to your Guardians of the Galaxy pot.
Groot Head Planter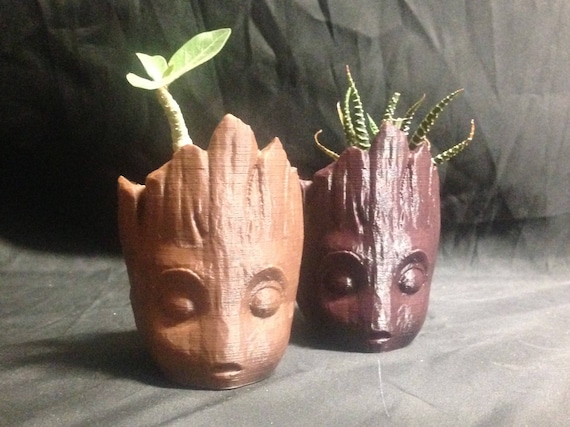 This cool 3D planter is another fun way to display your potted plants.
Each handmade pot features Groot's head as the plant holder, making it a great choice for your houseplants.
And since you can choose from three different sizes, you can be sure to find a Groot head planter to fit any of your favorite plants.
3D Printed Planter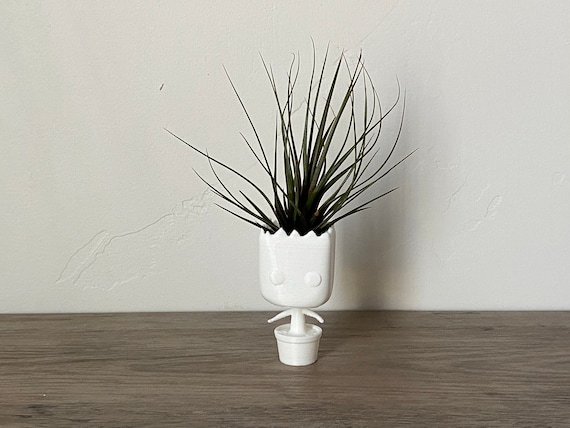 Display your air plants with a little bit of Groot style with this cute 3D printed planter. Constructed of eco-friendly plastic, this air plant holder is a great way to dress up any flat surface.
In addition to an adorable planter, this Groot pot also comes with an air plant, making it a great gift idea for any Guardians of the Galaxy fan.